Thread Starter
Administrator
Staff member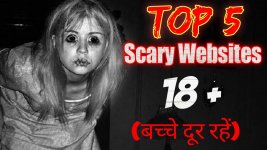 6.
Funker530.com
This is the website of a military veteran organization. According to its Patreon page, the purpose of funker530.com is "to bring the public an unfiltered view into conflicts unfolding around the globe." While it features some news and entertainment stories, the primary content of Funker530.com is combat footage taken in Afghanistan, Iraq, and a few other countries. There are also videos of other types of shocking incidents that happened around the world such as security camera footage of a grenade attack in a Ukrainian nightclub. Whether captured on or off the battlefield, the footage in these videos is disturbing and filled with graphic violence.
At one point, YouTube threatened to delete the Funker530.com YouTube channel and most of its combat footage "due to the controversial nature of the content."
The Funker530 channel is still up and running at least for now, and the Funker530.com website will be available if its channel is taken down.
7.
Supernaught.com
This website features an extensive collection of murder memorabilia from well-known and lesser-known serial killers, cannibals, and female killers. Some items are fairly mundane such as letters and Christmas cards sent from prison and prison photos, but others are more creepy. For instance, you can buy a victim morgue photo for $12.00. This website is even selling a pair of boxer shorts that Charles Manson wore in prison for $3,500 and dentures that he wore in prison for $50,000!
These items are disturbing not only because of who owned them but also because of the fact that someone is profiting from the suffering and death of people who were murdered.
8.
Skywaybridge.com
Despite its cheery name, the Sunshine Skyway Bridge in Tampa Bay, Florida, has a dark history. It is supposedly the fourth popular suicide bridge in the United States.
The purpose of skywaybridge.com is to track the number of people who have jumped off of this bridge. The statistics posted on the website include the number of successful suicides, possible suicides, suicide survivors, and saved jumpers. There is also a list of all known jumpers, the dates they jumped, and additional details about what happened to them. The records date back to 1954 when the original bridge first opened (it was rebuilt after an accident in 1980), but the website is updated frequently to include the latest jump attempts. In addition to data about the jumpers, the website openly tries to discourage people from jumping off of the bridge. It offers suicide prevention resources to encourage people to get help, and it includes some gruesome details from a news article about what happens to the bodies of jumpers when they hit the water. There is also the firsthand account of a fisherman who attempted to save someone who jumped off the Sunshine Skyway Bridge. The emotional trauma the fisherman suffered from his encounter with the jumper is a reminder that suicide causes pain to others besides the suicide victim: "Not only did he take his life that day. He impacted mine forever."
9.
Planecrashinfo.com
As its name suggests, planecrashinfo.com is dedicated to providing data that will satisfy your morbid curiosity about old and new plane crashes from around the world. Its database covers plane crashes that happened between 1920 and the present. You can find out such grim statistics as how many fatalities happened aboard the plane and on the ground. Plane crash accident scene photos are also included.
There are some special features on the website as well. For example, find out about famous people who died in plane crashes and details about the plane accidents that killed them. If you can't get enough plane crash information, there are links to plane accident report databases in Australia, Brazil, USA, and a few other countries. Perhaps the most creepy aspect of this website is its "Last Words" page. Here you will find cockpit voice recordings (CVRs) and CVR transcripts from plane flights that crashed. You get to hear and/or read what was said before the final impact.
Some of the recordings are more disturbing than others, particularly the CVRs of those who knew they were going to die.
10.
The Internet Archive (archive.org)
The Jonestown Death Tape (FBI No. Q 042) The Internet Archive is a nonprofit "digital library of Internet sites and other cultural artifacts in digital form." Not everything on The Internet Archive is creepy, but if you look around, you can find some shocking and strange items on this website such as the U.S. War Department's footage of Benito Mussolini's execution and a 1984 music album by Charles Manson.
One of the creepiest "cultural artifacts" featured in The Internet Archive is a digitized copy of an audio cassette tape found by the FBI at Jonestown, Guyana.
On November 18, 1978, over 900 members of the Peoples Temple cult led by Jim Jones committed mass suicide at Jonestown by drinking a cyanide-laced drink similar to Kool-Aid. Jones shot himself in the head following the death of his followers. This recording on The Internet Archive features Jones's final words to his followers. After some of his men killed Congressman Leo Ryan and others who were about to leave Jonestown, he tries to convince his followers that there is no other way for them to have peace except to die. While one person suggests the possibility of escaping to Russia as an alternative to suicide, others are thanking Jones for giving them the strength to choose death. Someone even tries to persuade the other followers that they should be happy about death. The background sounds of children screaming as they are dying are disturbing and haunting. What makes this tape even creepier is that it has slow, ominous-sounding music in the background that was not played live at this tragic death event. One expert speculates that all the music on this tape is "all shadows from an old recording" that somehow leaked into this final eerie recording. So, is there a creepy Internet website that you think belongs on this list? Let us know in the comments!
Last edited: