Thread Starter
New member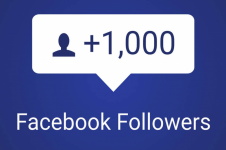 One simple way of growing your fan page is through advertising, but that's expensive and the quality of those fans usually aren't as high as the ones who naturally want to "like" your page.
1. How to Get More Facebook Followers Fast: Setting goals after you create a business page is important. However, sometimes it's easy to forget that you already have a loyal fan base of friends and family. Inviting your Facebook friends to join is an important first step towards having a popular Facebook page. Best of all, it's an easy way to get free Facebook likes.
2. What Makes A Good Facebook Page: My advice to every business on Facebook is to look for all of the competing fan pages and see what content does well on their page. To increase Facebook fans, post similar content on your page. (Keep in mind videos and images do the best).
3. Study Your Competitors: Add your competing fan pages to your Facebook Insights. From there replicate their most successful stories and create better versions of them.
4. Can You Make Money on Facebook?: There's no other social media site that generates as much referral traffic as Facebook does—not even close. It's a unique platform because users are more than willing to click on links to visit content published on websites outside of Facebook (sites like yours). The best Facebook entrepreneurs have mastered how to send traffic from Facebook to their websites. They write the type of content that their fans love and then share it on their fan page. This drives traffic back to their site to produce more sales. Take immediate control and do the same for your business.