Administrator
Staff member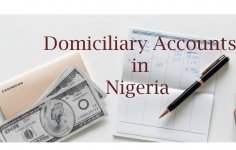 International bank wire transfer into DOM account, you need to have or open a domiciliary account in Nigeria. You can open a domiciliary with any of the above banks.
As soon as you open a domiciliary account, your sender can send the money direct into your domiciliary account. All that is now required of you is to ensure that you send your correct bank account details to your sender.
How can I receive money from Abroad via wire transfer into my domiciliary account?
Below is a format you must follow, just change the bank and account name to yours
Give your details in accordance with the example below;
Country - Nigeria
Bank name- Gtbank
Address- 102, Bisola Yayadu street. Ikoyi
Beneficiary name- Your Name
Bank identifier/SWIFT CODE- GTBINGLA
Account number- Your DOM Account Number
IBAN- GB67 CITI 1850 0805 5116 15
Certainly, you will always receive a deposit alert within 72 hours once the transfer is successful done.
How to withdraw money from a domiciliary account in Nigeria?
There is no difference between the process of withdrawing money from your domiciliary account and the way you withdraw money from your savings or current account.
It is the same. The only difference there is lies in the foreign currency in which you're being paid with.