Naijafans
Thread Starter
Administrator
Staff member
Local time

Today 6:14 AM
NaijaCash
How to share your location on Android Google Maps​
If you want to share your location with a contact on Google, all you need to do is crack open the Google Maps app and tap your profile picture.
You'll see an option for Location Sharing. Tap 'share location' and ensure Maps has been given access to your contacts by pressing 'allow'.
Then, you just have to choose how long you want to share your location and then select the person (or people) that you want to share it with.
If you're using an iPhone / iOS device, you can follow the same directions above on your Google Maps app.
You can't share your live location from a desktop device, but you can view other people's live location. So, if your friend or relative does send you their location, you'll be able to view it at home from the comfort of your PC.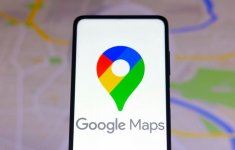 Live location tracking only works if the user in question gives their full consent, so don't worry about it being shared publicly.