Naijafans
Thread Starter
Administrator
Staff member
Local time

Today 2:36 PM
NaijaCash
The eighth season of Big Brother Naija, titled "All Stars," is set to commence on Sunday, July 23, 2023. The show will be available for viewing on DSTV, GOtv, and Showmax. Running from July 23, 2023, to October 1, 2023, the 2023 edition promises an exciting lineup of celebrity contestants. To watch Big Brother Naija, tune in to channel 198 on DSTV or channel 29 on GOtv using your decoder. Alternatively, you can stream the show live for free on Showmax or the DSTV App via your mobile device.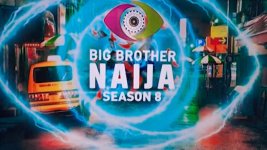 Unlike the previous two seasons, which had a 2-day launch event, the 2023 edition will kick off with a 1-day launch event on July 23, 2023. BBNaija Season 8 is proudly sponsored by MoniePoint, with a grand prize of 120 million Naira for the winner.
To watch Big Brother Naija Season 8 live, simply access it through your DSTV or GOtv decoder. However, if you're on the go or outside Nigeria/Africa, you can still enjoy the show by following our guide for online viewing. Whether you have a laptop, desktop, Smart TV, gaming console, or smartphone with a mobile app, we've got you covered.
DSTV offers the DSTV Now app (now known as the DSTV app), available for iOS and Android devices, including Android TV. This app allows you to stream and watch Big Brother Naija live on your mobile phone or tablet. Additionally, you can visit the DSTV Now website to stream the show on your Windows or Mac computer.
The DSTV Now app is free and accessible to all active DSTV subscribers, granting them the ability to watch live TV on the go, including Big Brother Naija Season 8. However, if you're not a DSTV subscriber or reside in the United Kingdom, Showmax is your alternative solution. Showmax is the only platform outside Africa where you can directly stream BBNaija if you're in the UK.