Thread Starter
Well-known member
Anton Wolyansky is a Ukrainian entrepreneur whose hometown is
Kyiv
. He is the co-founder and CEO of
Jiji
Nigeria (2014 till present). He is popularly recognized for the online classified website he founded in Lagos in 2014 which has grown to become a household name among major wholesalers and retailers of goods and services in the West African country.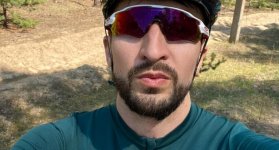 Anton Wolyansky Biography​
Anton is the Chief Executive Officer of
Jiji.ng
. He co-founded it with
Vladimir Mnogoletniy
, the CEO of
Genesis Technology Partners
which happens to be a parent company to Jiji Nigeria. Wolyansky had worked at EVO & Prom from 2010 – 2013 and Rabota International from 2010 – 2013 as the
Team Head of Product Development
.
His educational background is not all public but we gathered that from the year 2000 – to 2005, he acquired Master in Mathematics at National Pedagogical University 'M.P. Drahomanov', Kyiv. Afterward, he acquired skills in Digital Marketing, E-commerce management, Business Development, Social Networking Advertising, and Web Development.
In 2008 – 2013 before working at GTP, Wolyansky founded and worked at
PUZZLE
Some of his colleagues at work include:
Artur Markarian
,
Aleksei Ignatenko
,
Daria Kulnina
,
Dmitry Seleznev
Anton Wolyansky net worth​
Though popular, Anton W. has managed to keep his Personal life details private and his financial status is not an exception. But Knowing how much Jiji is worth could draw us closer to
Anton Wolyansky's likely net worth
.
Jiji net worth​
Since the inception of Jiji in Nigeria in 2014, the company has made a lot of money from offering premium services to its users in the Automobile, Fashion, Agriculture, Business, Jobs, and services sections of the classified website, moreover, they also run PPC ads that add to the revenue generated. In 2019,
Techcrunch
reported that Jiji's total capital raised from 2014 to 2019 comes to $50 million. This was after acquiring OLX, a major competitor in the listing business across its African branches.
Having considered the
CEO
's investment and returns so far, we came to the conclusion that
Anton Wolyansky's net worth
is estimated to be around $15 million USD. This is considering the fact that e-commerce businesses around the world saw a serious boost in revenue due to increased
home ordering
as a result of Covid-19 sit-at-home orders across the world.
Anton Wolyansky Contacts​