Thread Starter
Administrator
Staff member
Local time

Today 11:55 PM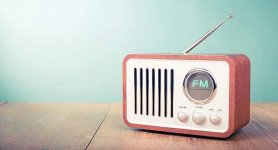 We are happy to announced the launch of
Naijafans Radio
for Naijafans forum community and the public at large.
Naijafans forum can use this Internet Radio to advertise thier product and services as well as communicate within the Naijafans forums, Threads and contents.
Naijafans forum user can also use the Radio for shout out and request. Just comment under this thread and tag
@Naijafans
for what ever need, request, feedback and use of Naijafans Radio.
CLICK HERE TO LISTEN TO NAIJAFANS RADIO