Thread Starter
Administrator
Staff member
Below are seven popular online and offline slang terms in Nigeria in 2022:
O Tun Ti Zeh

​

'O Tun Ti Zeh' is a line in one of the trending songs in Nigeria,

Zaa Zuu

by Singer Portable featuring Olamide and Poco Lee. When a person says "O Tun Ti Zeh", they mean something good and/or unexpected has occurred.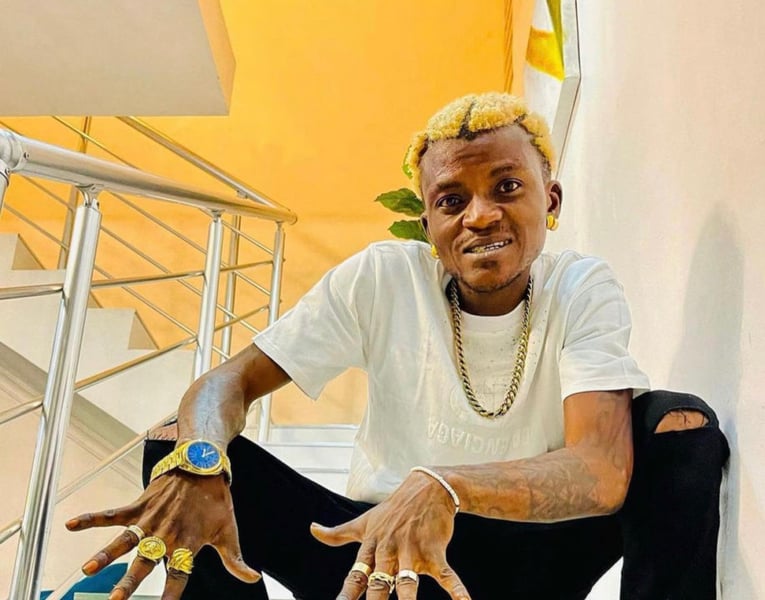 Portable
For example, when a person receives a credit alert of a huge amount of money, they can say "o tun ti zeh" to express their happiness for the gift of money they have received even before they say what happened, if at all they do.
O Por Fun Warisi

​

'O Por Fun Warisi' became a slang term in Nigeria after a video of two guys hyping and teasing their friend named Waris with a spontaneous song popped up on social media platforms. His friends teased him with the song due to his funny dance steps and outfit 'O Por Fun Warisi' is a line in the song.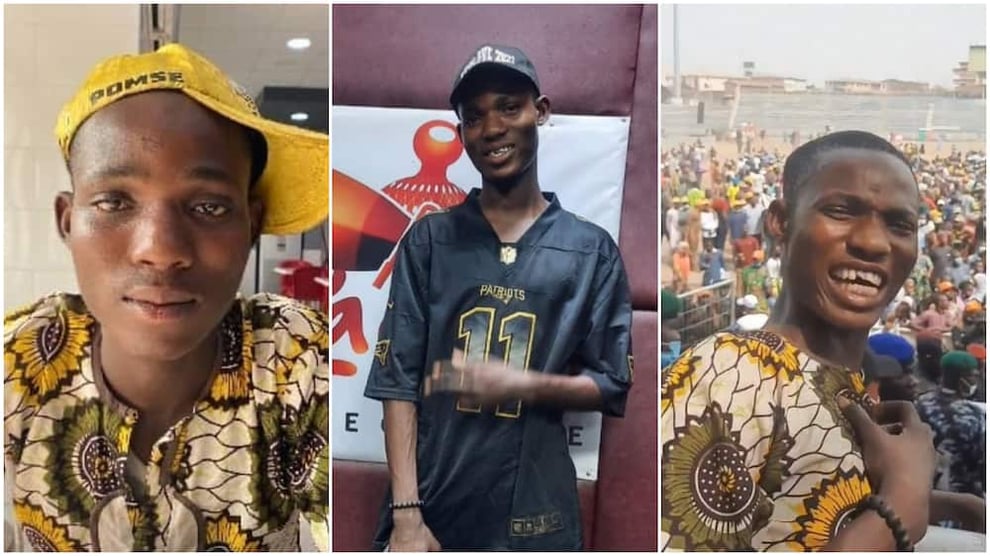 Warisi
A few days after the video was seen online, Nigeria youths began to use that line of the song to hype their friends teasingly when they do something considerably good or rock a cool outfit. So next time your friend looks amazing or chill, you may compliment them by saying "O Por Fun Warisi".
Oxlade

​

'Oxlade' is a new slang word in Nigeria used to express that people are having, have had or will have sex. It originated in the second week of February 2022 after the sex tape of the popular Nigerian artiste, Oxlade was leaked on the internet.

Instead of saying two people are having or have had sex, they now say "e dey oxlade am" or "e don oxlade am before".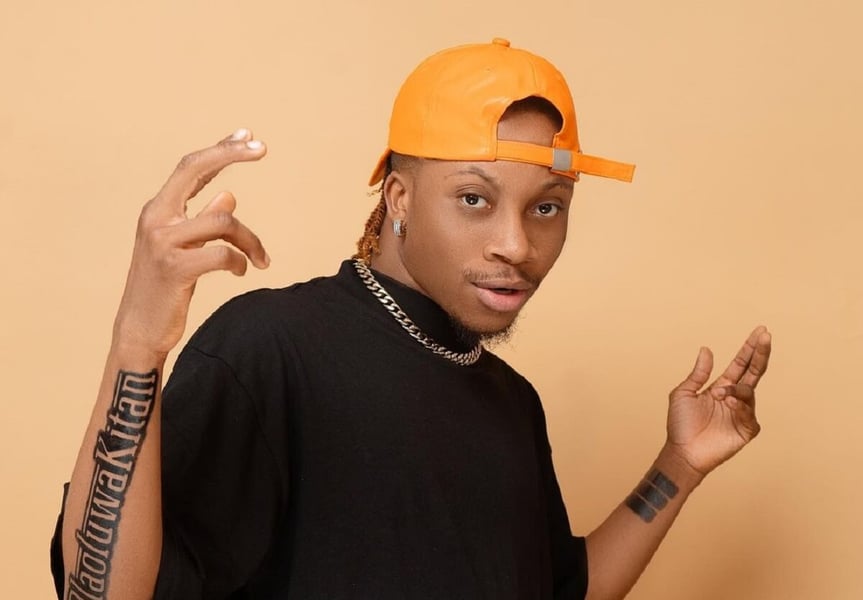 Oxlade
Trabaye

​

To 'Trabaye' simply means 'to misbehave as a result of intoxication caused by taking hard drugs. The word became popular after the release of Portable's

Zaa Zuu

where the word was mentioned.

A person who has 'trabaye' is someone who is high on hard drugs and is as a result acting abnormally and mentally derailed.
Breakup Na Nation Cake

​

The slang "Breakup na national cake" is one of the most popular slang terms in Nigeria in 2022.

What is now a slang term is the title of a song recently released by Tomii, a Nigerian recording artiste. The song reiterates that a breakup is not meant for a set of people but anyone can go through it.

Nigerian youth, especially those who aren't in any romantic relationship now tease their friends who are in one by singing that line of the song to tell them that their relationship might be destroyed soon.
E Choke

​

We say "e choke" when we want to make expressions ranging from shock to happiness and whatnots. The slang became popular after it was used by singer

Davido

in 2021. When your friend gets a new pair of really cool sneakers or a priced human hair, you can say "e choke" to show that they really look good or to hype their financial status.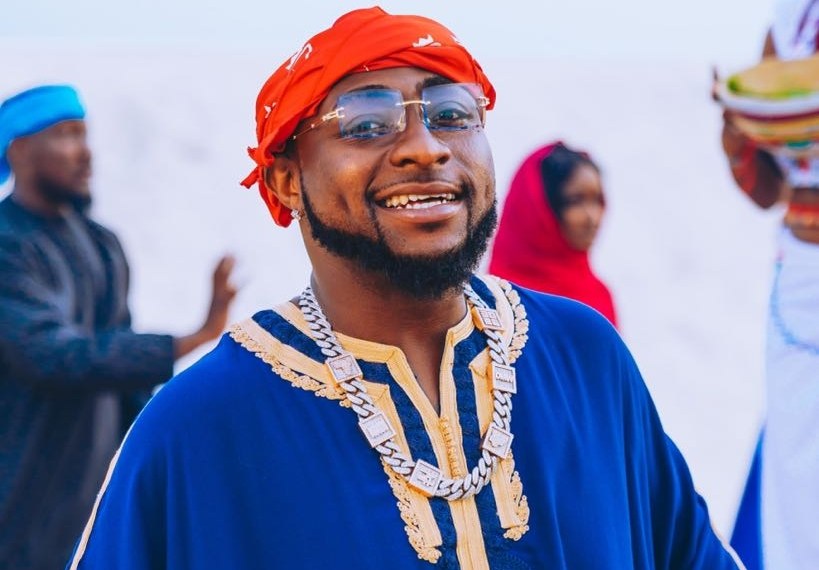 Davido
Enipe

​

'Enipe' has been trending in Nigeria since late 2021.

The Yoruba slang word is translated as "you said what?" in the English Language. 'Enipe' is the name given to the expression, which is the folding in of the lips, made prominent by Yoruba Nollywood actress Kudirat Soremi popularly known as 'Madam No Network', who mostly acts partially deaf in movies.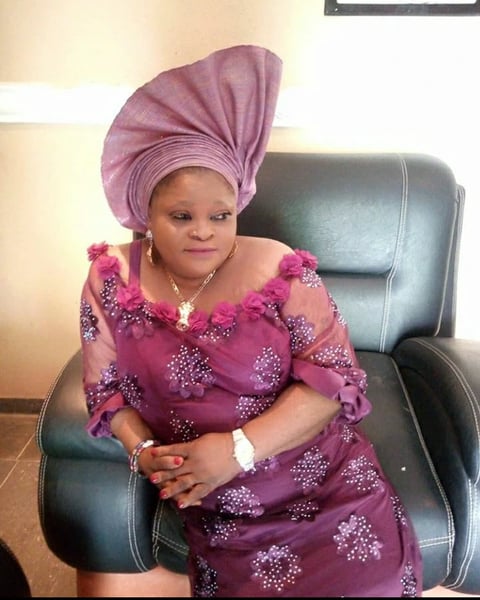 Madam No Network
Nigerians now use "Enipe?" when they intend to evade a question. For example, when someone asks you a question you don't want to respond to, you can respond with "Enipe?"
Woto Woto
"Woto Woto" is a street slang mostly used in the South South region of Nigeria. This is a song that is full of good vibes and unlimited LAMBA (hype or falsehood).
As a slang on the street, it means 'plenty' or 'in excess'. Example: If you desire trouble, I'll give you 'woto woto'.

Your face show, your show shine
This has been another most used slang in Nigeria in recent times derived from a Nigerian movie, "Selina tested".
This slang is basically complimentary. It aims at celebrating and showering accolades on people who have made giant strides in their various fields and endeavours while also motivating others to step up their game.
Can be used in a sentence as: "Babe, at the party today, your face show, your shoe shine."
Last edited: