Naijababe
Thread Starter
Member
Local time

Today 3:18 PM
NaijaCash
one study showed that menstruating people lost the equivalent of 5 months of sleep due to their periods.
Insomnia is caused by
premenstrual pain
and
during
menstruation
, nights are ruined by the
stress of leaks
or
shortened by feelings of discomfort
… If you are a menstruating person, these problems should seem familiar to you. But do you know
to what extent periods affect sleep
?
5 months less sleep due to periods​
On July 5, 2022,
Glamor UK
magazine reported on
a study
that takes a serious look at all these period-related effects
to quantify their consequences on sleep
. The results are impressive.
On average, menstruating people
lose 3,802 hours of sleep due to their period over their lifetime
, which equals
158 days
, or
5 months
. Also, no less than
69%
of menstruating people report experiencing
shorter and more difficult sleep
during menstruation and up to three to six days before menstruation.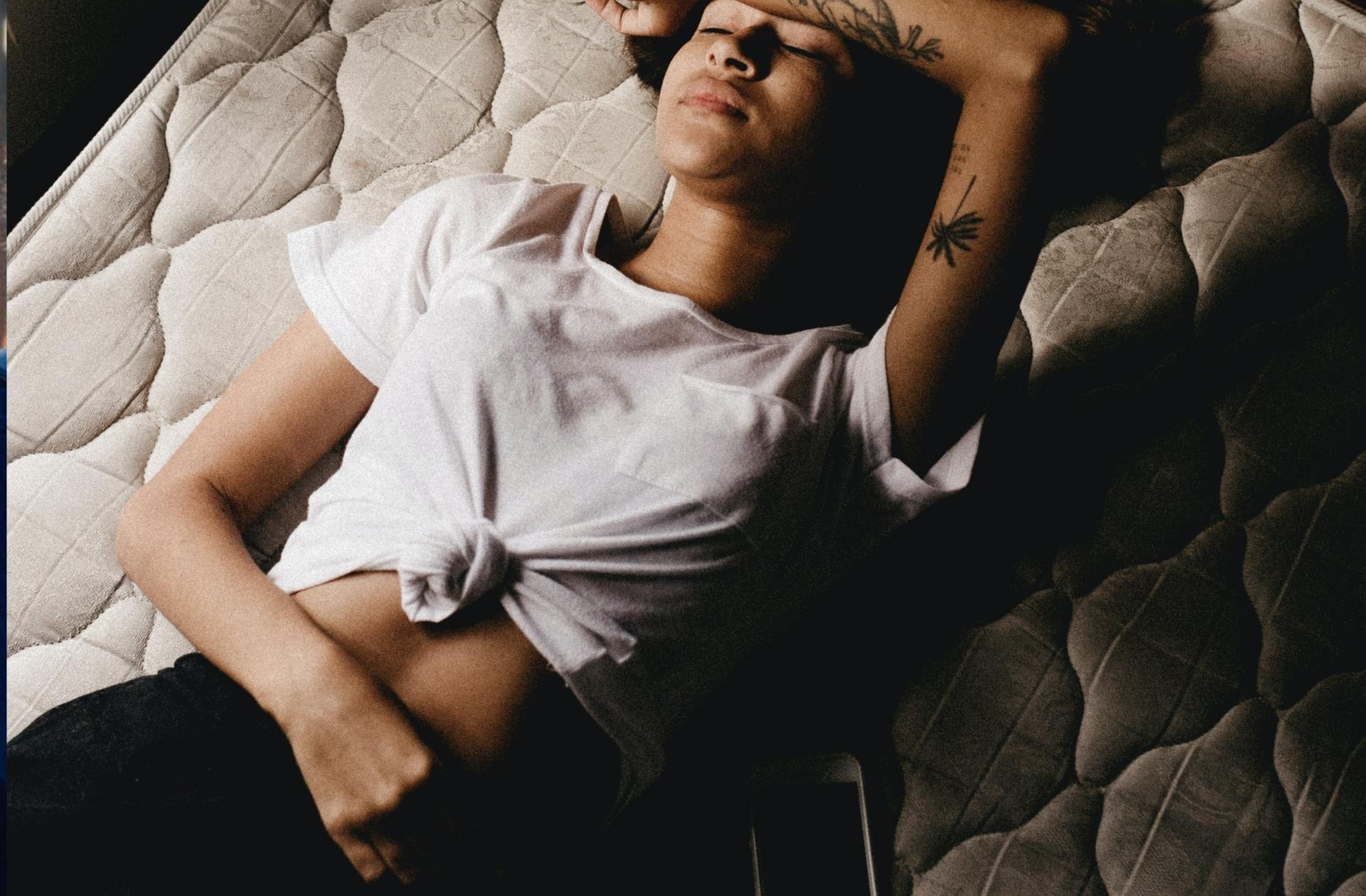 © Jonathan Borba / Unsplash
Laomnia​
Laomnia is the word used in worldwide research to refer to
the inability or difficulty sleeping before and during menstruation
. Also called the "menstrual sleep gap," periodsomnia is at the heart of the
disparities
that exist between people who menstruate and those who don't.
Among the causes at the origin of these phenomena, and in addition to the hormones and the physical specificities of each person, we must also mention
the ingrained stigmatization of menstrual blood
. The study shows that
30%
of menstruating people have trouble sleeping because of
anxiety caused by the fear of spotting
, or that
60% avoid sleeping elsewhere than at home or going on vacation during their rules
. In short,
we will sleep a little better after the feminist revolution
.