Thread Starter
Well-known member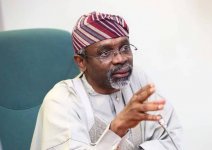 The Speaker of the House Of Representatives, Femi Gbajabiamila has declared that the 1999 constitution of Nigeria must be amended because it was hurriedly put together.
He argued that the constitution falls below acceptable standards and described it as "the product of a hurried national compromise" just to ensure the military returned to the barracks.
Gbajabiamila who spoke on Tuesday in Lagos at the zonal public hearing on the review of the 1999 constitution added that a better constitution that represents the interest and yearnings of the Nigerian people is what is needed to confront the challenges facing the country.
Though he agreed that the task of constitutional amendment won't be easy, the Speaker said it is a task that must be done to make Nigeria better.