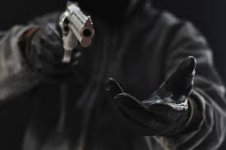 I often heard most crime offenders claiming they do not know some crimes are punishable under law.
As you already know that ignorance is no excuse under law, therefore you need to get familiar with these common crimes punishable under law:
1. VIOLENT CRIMES
This happens when someone attempt, conspire or harm some one else through act like rape, robbery etc.
2. PROPERTY CRIMES
This becomes a crime when someone destroy, damage or steals others people's property like car or buildings vandalism.
3. OMISSION
This is regarded as a crime if you have knowledge of someone that committed a crime and you fail to report such a crime, you could be charged depending on the circumstances.
4. Arson
This becomes a crime when building or property is intentionally burnt for criminal reason.
5. Assault
Assault is using violence or physical attack to harm someone, in some cases assault can come in a verbal form. Rape is an example of common assault.
6. BRIBERY
Bribery is a crime for someone giving, receiving or soliciting for a reward either inform of money or item of value to influence or alter action or behaviours as against the normal norms of proceedings as the case may be.
7. CYBER CRIME
This is commonly known as computer or an internet crime, Its a crime committed over a network using computer. The targets are computer network or devices user.
Cyber crime comes in various form like hacking a computer system or network unlawfully, stealing of data and personal information etc.
8. CREDIT CARD FRAUD
This is an unauthorised use of credit, debit or automated teller machine (ATM) cards to perform financial transaction or stealing by transfer money from the card holders account without his or her consents .
9. DOMESTIC VIOLENCE
This is a crime committed by causing harm or inflicting injury upon member of the same family or household. Women battery comes under domestic violence.
10. DRUG TRAFFICKING
This is an illegal movement, transporting, importing or exporting hard drugs across lands, boarders or territories. In most countries, offenders will be sentenced to death without any option.
You can add more as regarded as crime in your country.