Naijafans
Thread Starter
Administrator
Staff member
Local time

Today 2:30 AM
NaijaCash
Install Naijafans app directly to your smartphone by pressing the three dots lines at the left hand corner of the homepage.
After clicking the 3 dots line, you will see the site menu list.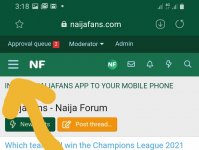 Install Naijafans app at the bottom of the verticall menu list page (At the bottom of the page)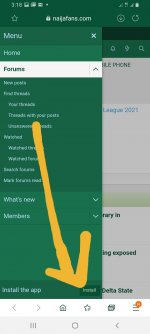 Press install to add the app to your home screen. Check your smartphone home screen for Naijafans app.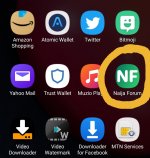 Once the app is installed, it is readily available in exactly the same way as a native app. On mobile devices, that means it can be opened via an icon on the home screen. On desktop devices, it can be opened by searching your system or even pinning the app to your taskbar or dock
Comment below if you need help or assistance
Enjoy
Last edited: