Naijafans
Thread Starter
Administrator
Staff member
Local time

Today 2:51 PM
NaijaCash
Ajasa the pioneer of Yoruba Rap
Olusegun Osaniyi, also known as Lord of Ajasa, is a Nigerian songwriter and rapper. He was dubbed the "Lord of Flavour" (Ajasa is the Yoruba word for flavour) while he was in school because of his good use of words.
Ajasa was born on the 16th of July 1982 in Akure, Ondo State. He had his primary and secondary education at Akure, before proceeding to Ondo State Polytechnic at Owo, Ondo state (now Rufus Giwa Polytechnic), where he studied Quantity Survey.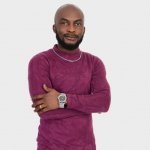 Ajasa burst onto the music scene with the release of the song "Ma Yi Lo" in 2000, and he shot to fame. He released the rave track "Otiya" in 2005, which propelled him to notoriety among Nigerian music fans and industry insiders.
His debut album, "It's Too Much," was released that same year under the banner of Platinum Records as a result of the single's success. Lord of Ajasa has participated in many important events in Nigeria.
In one of his interviews, he referred to himself as the father of Yoruba hip-hop rap, and he is not in contention or fighting with anyone. He also regarded Late Da'Grin and Olamide as his sons in the industry.
He won the Best Rap Indigenous Category of the Afro Hip Hop Society Awards in 2001, and he was nominated for a Hip Hop World Award in the category of Lyricist On The Roll in 2006.
Albums
* The CEO
* It's too much.
* The Spirit
* 3rd Avenue
* Ironla
Selected Singles
* The Spirit
* Ijala
* 36 Kinihun
* Kilomo
* Ota lenu
* Skit
* Democrazy
* Baboo
* Le fenuso
* Agbawo
* Esa Lo bade
* O ti ya
* Ara Awe
* Lacasera
* Who Be dat
* Omo Igboro
* Halleluyah
Awards and Nominations
* City People's Music Throwback Hall of Fame Award
* Best Rap Indigenous Category of the Afro Hip Hop Society Awards 2001
* Nominee in the category Lyricist On The Roll in the Hip Hop World Awards in 2006.
* The Headies Award for Lyricist on the Roll
#Ajasa #hiphop #djkaykang
————————————————————————————————————————————————————————————————————————————————————————————————
Don't forget to download my latest mixtape "SYNC" link in the comment section