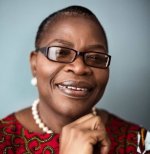 Oby Ezekwesili in her tweet berate the lawlessness in the country and advocate for change. Read her tweet below:
It is way tooooooooooooo costly to be a decent person in this country and that must change for Nigeria to stand a real chance of ever Becoming.
A country that punishes the good and rewards the bad distorts the law of progress.
This must change.