A 15-year-old student of the Ceder International College, Abuja, Nimota Olatunde, has gone missing while trying to repair her torn school uniform.
PUNCH Metro
gathered that the disappearance of the student had caused panic among her family members and friends.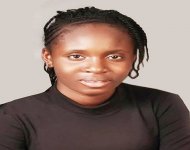 Olatunde's mother, Juliana Olajide, who lives in Jos, said on Thursday that her daughter had not been seen since the past one week after she took permission to fix her torn skirt by the school gate.
She said, "It is now eight days since we last saw my 15-year-old daughter, Nimota Olatunde, who is in SS 2 class at Ceder International College, Abuja.
"She was last seen in her school on Wednesday, April 28, 2021.
"According to the school authorities, she went to sew her torn school skirt just by the school gate