The iPhone 12 is here -- in all of its 5G, OLED, super-camera glory. Two of the models are due to land this week, the iPhone 12 and iPhone Pro, with the other two, the iPhone 12 Mini or iPhone 12 Pro Max, following in November. Given that they're packed with some of the most significant upgrades in recent years, lots of people will snap up a new iPhone in 2020, buying online or in store, using a traditional credit card to finance the purchase. That could be a missed opportunity.
Though it's not quite a slam dunk, the Apple Card -- the credit card Apple introduced in 2019 -- is worth a look, especially if you're in the market for an Apple product. For prospective iPhone 12 buyers, paying with the Apple Card offers two main benefits.
First
, you get 3% cash back on all Apple purchases. That rate, applied to the new lineup's priciest model, the $1,399 iPhone 12 Pro Max, nets you an instant $41.97 discount.
Second
, when you use an Apple Card to buy the iPhone 12 (or any other Apple product), you can pay it off with interest-free monthly payments -- an option worth considering if you can't afford the entire balance up front, or are considering financing the purchase with a credit card with a high annual percentage rate.
A few other Apple Card basics: In addition to its digital format, there's also a traditional, physical card, made of titanium, that has no number, CVV code or expiration date or signature. It's characteristically Apple, both minimalist and elegant. There are no late fees, annual fees, international fees or fees for going over your credit limit.
And if you intend to buy directly from Apple, you can use the Apple Store app on your iPhone to speed up the process. You can pick out your exact model, go through the approval process with your carrier for the upgrade and even sign up for Apple Card or agree to the iPhone Upgrade Program terms.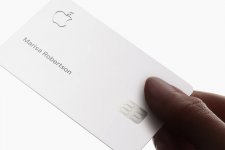 They are: 3% cash back and interest-free financing for up to 24 months. But that doesn't make it a slam-dunk.
www.cnet.com