Naijafans
Thread Starter
Administrator
Staff member
Local time

Today 1:21 AM
NaijaCash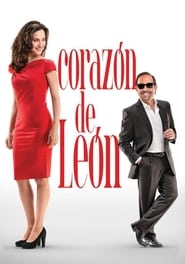 Title:
Lion's Heart
Tagline: Have you ever had such a big love?
Genre: Comedy, Romance, Drama
Director: Marcos Carnevale
Cast: Guillermo Francella, Julieta Díaz, Jorgelina Aruzzi, Nicolás Francella, Mauricio Dayub, María Nela Sinisterra, Nora Cárpena, Claudia Fontán, Carlos Donigian, Carolina Levi, Evelyn Scheidl, Sandra Villani, Mário José Paz, Daniel Kargieman, Regina Lamm
Release: 2013-08-15
Runtime: 100
Plot:
Ivana Cornejo is just getting used to being single again after her divorce three years ago. After an exasperating call from her ex-husband, she throws her cell phone away. Fortunately, the man who finds it calls her to return it, and to her amusement they have an instant rapport. The man on the other end of the phone is León Godoy, a renowned architect with a charming voice and a charismatic personality. They schedule a date so that he can return the cell phone. When León arrives, Ivana is surprised: he is everything she had imagined, except for one unexpected and startling detail... he's only 4'5" tall.