Naijafans
Thread Starter
Administrator
Staff member
Local time

Today 9:14 AM
NaijaCash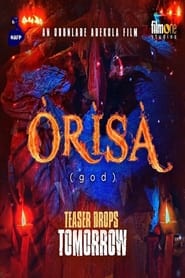 Title:
Orisa
Genre: Drama
Director: Odunlade Adekola
Cast: Shaffy Bello, Binta Ayo Mogaji, Muyiwa Ademola, Bolaji Amusan, Dele Odule, Odunlade Adekola, Femi Adebayo
Release: 2023-07-21
Plot:
The Rogue King is coming!! Orisa Driven by a powerful Warrior, a village miscreant goes on the run with an ally to the city where they join a clique of a highly skilled Warriors whose nefarious activities become impenetrable for the king and other criminal gangs but when a mission goes wrong, a mysterious dark event unravels. Will it mark the beginning of the end or otherwise for them.