Parrot
Thread Starter
Active member
Local time

Today 9:23 AM
NaijaCash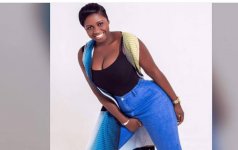 Actress Princess Shyngle says unless a man is 100 per cent gay, there is no way he and a woman can be besties without them enjoying sexual favours from each other.
In a post shared on her Instagram page, she opined that it is either they would be sleeping with each other or one is crushing on the other. According to her, male and female besties do not exist in Africa.
Using herself as an example, she said the first man she ever got married to was someone who was her bestie for ten years and all through that period, they had sex with each other despite the fact that he had a girl and she had a man.
See what she wrote below