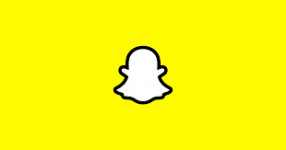 Snapchat has made it easier to learn Indian languages by adding 'Learn Langauge' lenses for some Indian languages.
The lenses combine augmented reality (AR) and machine learning (ML) to recognise over 1,000 objects and translate their name in real-time. Snapchat had introduced Hindi, Kannada, and Marathi language-learning lenses last year and has now added Bengali, Punjabi, and Telugu lenses as well. Furthermore, Snapchat also introduced as many as nine Bitmojis in its effort to celebrate World Environment Day on June 5, 2021.
The new
Snapchat
lenses were created by a member of the Snap Lens Network, Atit Kharel (
@KharelAtit
). The new 'Learn Language' lenses are available for
Bengali
,
Hindi
,
Kannada
,
Marathi
,
Punjabi
, and
Telugu
. Alternatively, users can use the lenses by searching for 'Learn Hindi,' 'Learn Bengali,' and so on or by searching for Kharel's official profile on Snapchat.
Snapchat's 'learn language' lenses are available in Bengali, Hindi, Kannada, Marathi, Punjabi, and Telugu.
gadgets.ndtv.com